Fort Hamilton was a frontier outpost built in 1791 to move supplies and horses for the United States Army into the American frontier. Named for Alexander Hamilton, George Washington's Secretary of Treasury, the original fortifications were built under the leadership of General Arthur St. Clair. In 1792 the fort was enlarged with a stable area by General "Mad" Anthony Wayne.
These two founding generals, Anthony St. Clair and Mad Anthony Wayne, had a long-standing rivalry during the American Revolution. General St. Clair was branded a poor leader after his defeat at the Battle of Wabash River, and was replaced by Anthony Wayne, who then commanded a newly formed military force known as the "Legion of the United States." After the revolution, it was necessary to claim lands in the Ohio territory for settlement, and to finally end British involvement in the region.
In 1795-1796, following the battle of Fallen Timbers near Greenville, Ohio, Fort Hamilton was dismantled. Only the Powder House in the south corner of the Fort remained until it was destroyed by a flood that occurred along the Great Miami River in 1913.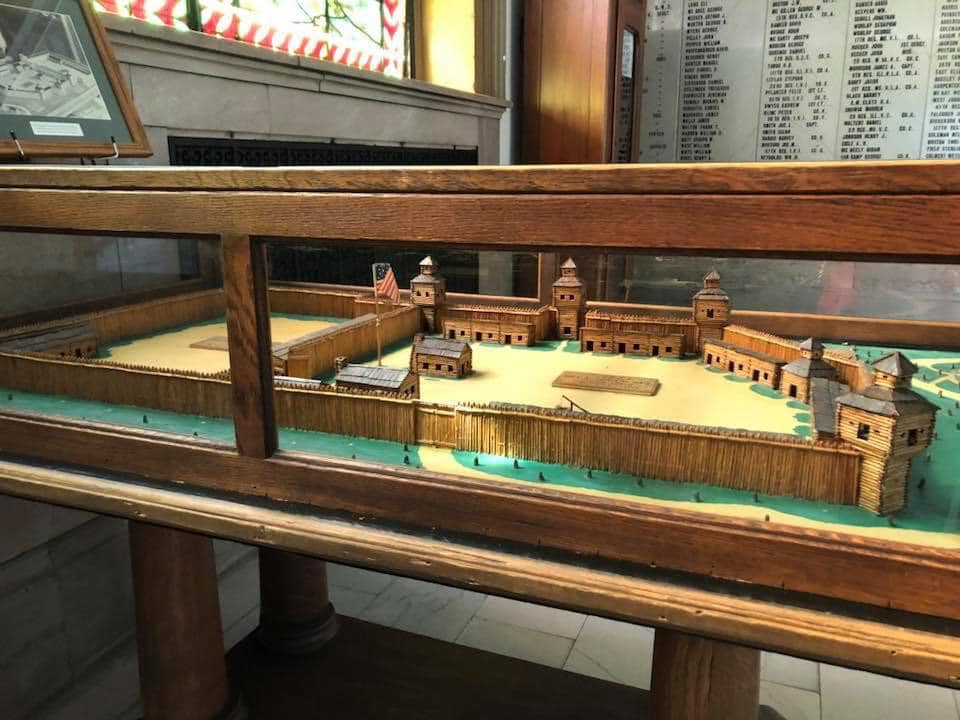 Spanish-American War veteran Walter McDonald, former monument curator, spent two years constructing this scale model, finishing it in 1939. Actual size shape of the original fort are not certain, but it may have been as large as 1 or 2 football fields. This model is on permanent display at the monument.